The Kitchen Helper by Guidecraft
THE MULTI AWARD WINNING NAIL SNAIL
Sensory Sock and Wrist Rattle Sets
BUMSIES™ by Ruby and Elle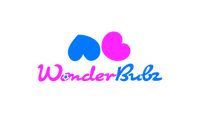 About WonderBubz
WONDERBUBZ is an Irish company founded by a busy Mum of two active and curious kids. The company aims to provide a range of innovative products which enable parents create engaging learning opportunities and precious memories with their young families.
On looking back now at that heady period after becoming a first time mum I realise how much time, effort and money I spent on an assortment of items which, for whatever reason, were not "quite right" for what I needed. This inspired me to set up Wonderbubz with a mission  to research and source a range of innovative, tried and tested products not already available to Irish, UK or European markets. 
Our products do what they say on the "proverbial" package,  won't disappoint and will allow you to spend more precious time in valuable parenting!